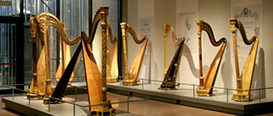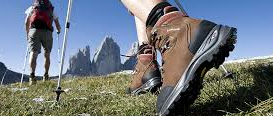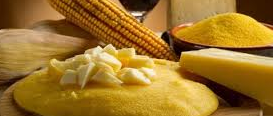 The site was inhabited since protohistoric times, but there is no certain information until the medieval period. In the 11th century it was a fief of the Lords of Verzuolo on behalf of the Bishop of Turin who had the lordship. Passed under the dominion of the Marquises of Saluzzo (1165) it was nevertheless granted as a dowry to his daughter by Guglielmo di Verzuolo, thus passing to the Marquisate of Ponzone. In 1311 the Marquises of Saluzzo reclaimed it and granted it again as a fief to the Lords of Verzuolo. In 1360 it was a fiefdom of Bernabò Visconti but soon after returned to the Marquisate of Saluzzo. As a part of the latter it came under the rule of the Savoys in 1601.
The castle was built by Federico II of Saluzzo in the 14th century: the widow of Victor Emmanuel I of Savoy lived here during the last years of her life. The building originally had a square plan, with four towers at the corners: currently only one remains. The church of the castle, built in 1389, preserves a Romanesque steeple with both simple and double arched windows and frescoes dating from the 15th century on its façade.
Verzuolo, despite its six thousand inhabitants, the large paper mill, the intensive cultivation of kiwis and peaches, is still a town on a human scale.
A curiosity: as tradition has it, the hamlet of Villanovetta was the hometown of Griselda, the peasant woman who married the noble Marquis of Saluzzo. Her story is narrated in a tale by Boccaccio (Decameron, X, 10) and in the streets of the hamlet a cycle of murals depicts the events.
MUST-SEES:
– Palazzo Drago (dating back to the early nineteenth century): it houses the Civic Library, the House Museum of the Drago family, a multipurpose room, the center of the "Paths of Freedom" network project;
– St. Philip and James's ancient parish church;
– Confraternity church (Baroque style);
– Casa Forneris (at n.103 in via Castello): castellan of the village on behalf of the King of France in the sixteenth century, Michele Forneris left a house in whose hall we find his family tree, frescoed in the mid-eighteenth century, and the coat of arms of the family on a plaque engraved in 1577
Further information
Altitude: 420 m
Hamlets: Falicetto, Villanovetta, Chiamina, Papò, San Bernardo, Santa Cristina
Patron saint: Most Holy Name of the Blessed Virgin Mary (September 12th)
Sport centres and facilities: soccer field (via XXV Aprile), tennis courts (via S. Bernardo), volleyball court and outdoor climbing facility (Via Europa, junior high school), bocce court, children's playground (via prov. Saluzzo and Villanovetta), picnic area (S. Cristina)
Summer sports: hiking, mountain-biking, biking, climbing
Fairs: Accendiamo il Natale – charity market (December 8th)
• Town Hall: Piazza Martiri della Libertà 1, tel. +39 0175.255111
• Post office: via Fucina, tel. +39 0175.85119
• Banks:
BCC Credito Cooperativo di Bene Vagienna, via Roma 8, tel. +39 0175.289367 and via Drago 8, hamlet Villanovetta, tel. +39 0175.85228
UBI Banca, piazza Martiri della Libertà 13, tel. +39 0175.85695
Banco BPM, corso Re Umberto 1, tel. +39 0175.85115
Unicredit, corso Re Umberto 48, tel. +39 0175.735007
Banca di Caraglio credito cooperativo, corso Re Umberto 23/a, tel. +39 0175.289031
• ATM
• Chemist's:
Farmacia San Bernardo, piazza Martiri della Libertà 14, tel. +39 0175.86059
Farmacia Santa Cristina, corso Re Umberto 8, tel. +39 0175.85109
• Tobacconist shops:
Rinaudo Miranda, corso Re Umberto 16, tel. +39 0175.88815
Vallinotti Manuela, corso re Umberto 90, tel. +39 0175.88053
Craveri Marco, via Pomarolo 88, hamlet Falicetto, tel. +39 0175.86567
Odetti Carla, via C.V. Drago 42, hamlet Villanovetta, tel. +39 0175.88435
• Public transport: Consorzio Grandabus, tel. +39 0175.478811, toll-free number 800.111.773, www.grandabus.it
• Market: Tuesday morning
Website: www.comune.verzuolo.cn.it
E-mail: protocollo@comune.verzuolo.cn.it