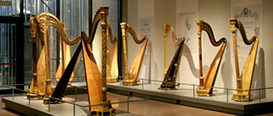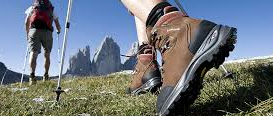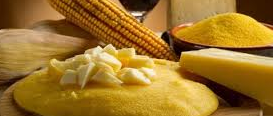 An agricultural-industrial and holiday center, Venasca is surrounded by chestnut woods and owes its fame to these fruits, to which an autumn fair and a nationally renowned market are dedicated.
Already in the 10th century Venasca belonged to the bishop of Turin. Successively it became a fief of the Counts of Verzuolo, a branch of which was called Venasca. The latter yielded in 1172 to the Marquises of Saluzzo and remained faithful to them. In 1601 Venasca came under the rule of the Savoys, who gave it as a fief first to the Paillards (1601) and then to the Porporatos (1622). In 1744 a battle between the French and the Savoy troops took place on the Venasca territory. In 1799 it was the scene of an armed conflict between the French and the imperial troops of the Hapsburgs.
The parish church, dedicated to the Assumption, was built in 1765 and is considered one of the best examples of Piedmontese Baroque. The brick façade, with two orders divided by a magnificent cornice, is surmounted by a high tambour with a small dome. The interior, with an octagonal plan, is rich in polychrome marble and preserves frescoes and decorations by Pietro Antonio Pozzi.
Venasca is also a rather active cultural centre: it is home to the valley's music institute "Don Allemano" and the playful Fabbrica dei Suoni (the Sound Factory), Italy's only experimental centre entirely dedicated to music.
MUST-SEES:
– parish church of Santa Maria Vergine Assunta;
– Confraternity of the Gonfalone (dedicated to Saints Philip and James);
– "Cà d'la Tor" (fifteenth-century palace with evident noble features);
– the Shrine in Peralba (very old religious building, already mentioned in documents dating back to the 12th century, located on a promontory overlooking the plain 4 km from the village, just past the hamlet of Bricco);
– the Fabbrica dei Suoni;
– family-friendly path "Il filo"
Further information
Altitude: 549 m
Hamlets: Bricco, La Rolfa, Collino, San Bernardo, Santa Lucia, Peralba, Bertola, Castello, Giantoni, Marauda, Mattone, Pilone, Pratoluogo
Patron saints: Saint Lucy (December 13th) – Saint's feast: third Sunday of September
Sport centres and facilities: five-a-side and tennis courts (via 2 giugno), volleyball court (via Ruffino), bocce court, rest area for campers and picnic area (on the provincial road Venasca-Brossasco), children's playground (via Favole)
Summer sports: hiking, mountain-biking, biking, horseback riding, climbing (equipped area on the provincial road)
Fairs: La Castagna – chestnut fair (third Sunday of October); chestnut market on Monday and Thursday afternoon (in September, October and November)
• Town Hall: via Marconi 19, tel. +39 0175.567353;
• Tourist office: Piazza Martiri della Liberazione (seasonal opening)
• Post office: Piazza Martiri 28, tel. +39 0175.567020
• Bank: Unicredit, via IV Novembre 33, tel. +39 0175.735006
• ATM
• Chemist's: Santa Lucia, via G. Marconi 11, tel. +39 0175.567013
• Tobacconist shops:
Conterno Luciano, piazza Caduti 2, tel. +39 0175.567215
Garnero Giovanni, piazza Martiri 12, tel. +39 0175.567170
• Public transport: Consorzio Grandabus, tel. +39 0175.478811, toll-free number 800.111.773, www.grandabus.it
• Market: Monday morning
Website: www.comune.venasca.cn.it
E-mail: protocollo.venasca@ruparpiemonte.it