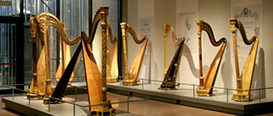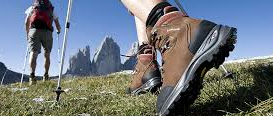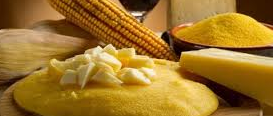 This municipality on the right side of the Varaita River is the religious centre of the valley; each year thousands of pilgrims and tourists ascend to the Shrine of Madonna della Misericordia.
Valmala belonged to the properties of the bishop of Turin, who gave it as a fief to the Lords of Verzuolo. In 1172 the latter donated it to the Marquises of Saluzzo. In the 16th century it came under the rule of the Savoy, who gave it as a fief to the De la Roche in 1598. In 1622 it was given to the Porporato of Luserna.
The village extends over a steep wooded side of the Comba di Valmala, in the valley of the same name that opens on the right bank of the Varaita River. The toponym probably refers to the environmental conditions, the poverty of the land, scarcely productive as it is poorly exposed, as well as to the difficulties in communicating with the rest of the valley.
The parish church, dedicated to Saint John the Baptist, was completely rebuilt in 1865 over the old Gothic building that had been constructed by the Templars. At 1379 m there is the popular Santuario della Madonna della Misericordia (see picture above), built in the years 1849-79. As tradition has it, the Madonna appeared here.
An extensive circuit of tracks makes Valmala the ideal location for cross-country skiers.
Since 2019 the village has been annexed to the Municipality of Busca.
MUST-SEES:
– SS. Annunziata's chapel, in hamlet Chiot Martin (frescoes by the Biazaci brothers, second half of the 15th century);
– Shrine of Madonna della Misericordia
Additional Informations
Altitude: 830 m
Hamlets: Arvati, Bodone, Chiappellino, Chiesa, Chiot, Chiot del Bosco, Chiotasso, Chiot Martin, Ciastralet, Cioffran, Cucet, Faviere, Gay, Gregari, Meira Botta, Meira del Mes, Meira Niset, Meira Trista, Molino Bogi, Novaira Soprana, Novaira Sottana, Palancià Soprana, Palancià Sottana, Paradisot, Parasacco Inferiore, Parasacco Superiore, Parou, Pirot, Riola, Rora, Santuario, Sarnaud, Serre, Simondi, Spert, Troy, Villé
Patron saint: Saint John the Baptist (June 24th)
Sport centres and facilities: bocce court; children's playground (Santuario); picnic area (Santuario and Pian Pietro); rest area for campers (Pian Pietro)
Summer sports: hiking, mountain-biking, biking
Winter sports: cross-country skiing, snow-shoeing
• Town Hall: B.ta Chiesa, tel. +39 0175.978030
• ATM
Sito web: http://www.comune.busca.cn.it
E-mail: segreteria@comune.busca.cn.it