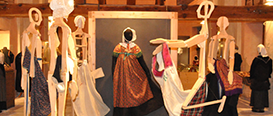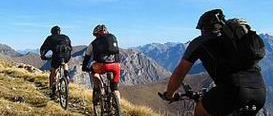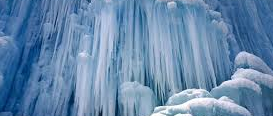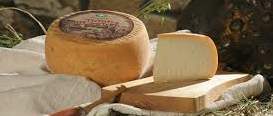 The village of Sanfront is situated in the central Po Valley at an elevation of 490 m on the orographically right side of Italy's most important river. At the wooded outlet of the little mountain creek Albetta the village nestles at a picturesque knoll once crowned with a castle.
According to the legend the place's name derives from the bishop of Périgueux, Saint Fronto. During a journey to spread the gospel he took a rest in a cave near Comba Albetta, where today a wayside shrine in honour of the saint can be found. And in fact, Sanctus Frontianus is the ancient name of the village, mentioned for the first time in a document of 1075. After becoming a part of the Marquisat of Saluzzo the village shared the latter's destiny until the final annexation to the Duchy of Savoy in 1601. In the course of the 16th century Rifreddo was the site of religious conflicts caused by the advance of Protestants into the Po Valley.
Noteworthy are the town hall, the church of the Brotherhood, the market hall, the medieval arcades and the parish church San Martino as well as numerous votive chapels scattered in Sanfront's districts.
On the slopes of Mombracco, at an elevation of 652 m between the districts Rocchetta and Robella, Balma Boves is situated, a typical settlement under a mighty rock shelter. Until the 1950s it was permanently inhabited. From a historical point of view the presence of such a structure hints to prehistoric settlements, all the more so as there are interesting petroglyphs to be seen on the nearby rock Rocca la Casna. They show symbols, divine crosses, human figures and cup-markings.
MONTE BRACCO
In 1511 the famous artist Leonardo da Vinci wrote about Mombracco. Five hundred years later the mountain is still able to evoke the same impressions and even many more that render it a unique and fascinating place. It gives the appearance of a long balcony with a view of Monviso and the Po River. At the same time Mombracco is a geological, botanical and faunal laboratory and a playground for sport fans, but it is also an open book, in which one can leaf through the testimonies of history and prehistory.
Further information on the website www.mombracco.it
Additional Informations
Elevation a.s.l.: 495 m
Market: on Mondays
Distance from Cuneo: 49 km
Villages and districts: Balangero, Bollano, Forghino Superiore, Case Galin, Cusane Inferiori, Comba Albetta, Comba Bedale, Comba Gambasca, Galliano, Mulatero, Mombracco, Robella, Rocchetta, Ruà dei Forni, Ruà Lasina, Ruà Soprana, Sant'Agata, Serro.
Patron saint: Assumption of Mary
Services: bank, post office, pharmacy, children's playground, picnic area, library
Summer sports: hiking, trekking, mountain biking, sport climbing (natural climbing crag at Mombracco)
Winter sports: snow shoe hiking
Town hall: +39 0175.948119