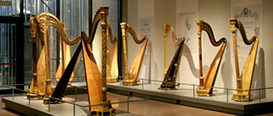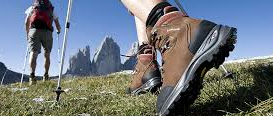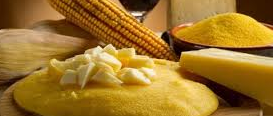 Rossana is an agricultural village on the right side of the stream Varaita. In 998 it belonged to the bishop of Turin and then became a fief of Guglielmo of Busca. Apart from short periods of domination by Guglielmo of Busca and Barnabò Visconti, Rossana shared the fate of the Marquisate of Saluzzo. In the 18th century the Roero of Pralormo and the Counts Gazzelli had jurisdiction over it. Only a few ruins remain of the old castle that once dominated the village. The parish church, dedicated to the Assumption of the Virgin and built in Gothic style in the 14th century, has a beautiful façade with a portal amidst double columns and frescoes. A baptismal font dating from 1447 is preserved inside the church.
The sad events of the partisans' struggle are the topic of the Eco-museum of the Resistance in the hamlet Grossa di Lemma.
Rossana is the home of mushrooms and chestnuts, to which a festival is dedicated on the first Sunday of October.
MUST-SEES:
– parish church of the Assumption;
– ruins of the castle, a massive construction dating from around the year 1000, reachable from the village with a short walk; in the surroundings silhouettes of medieval soldiers and ladies and small wooden sculptures of forest animals have been installed;
– Grotta delle Fornaci and Grotta dei Partigiani, located on the slopes of Monte Pagliano: the first cave takes its name from the ancient furnaces, being located under a limestone quarry, and is 195 m long; the second recalls in the name the large presence of partisans in the area during the Second World War, and is 62 m long (both closed to the public, visible only from outside);
– Eco-museum of the Resistance
 Further Information
Altitude: 535 m
Hamlets: Alberola, Allasina, Ambrosi, Anghilante, Arnolfo, Arvola, Bagnasco, Ballatore, Ballou, Baracche, Barbero, Barile, Bertola, Bessé, Biasin, Biollé, Bodone, Bonetto, bressi, Bric, Brinat, Buiot, Campera, Casolasso, Cherasco, Chiabotto, Chiavari, Ciabutin, Cichet, Colletto, Collino, Corm, Cucchietti, Derva, Dovo, Duranda, Durbano, Erede, Fontanableu, Frelia, Galop, Gamaudo, Gamot, Genin, Gherzino, Giaculot, Giangustin, Goria, Governo Inferiore, Governo Superiore, Gra, Grossa, Irene, Laugero, Lauro, lemma, Lis, Lucchi, Lucco, Madala, Madonna, Madonna delle Grazie, Magno, Mateia, meirette, Melle, Michelet, Molinetto, Monet, Montariolo, Mungiat, Palazzo, Pamparin, Peran, Prasecco, Prazzo, Pritta, Pulu, Rasciot, Rebuffà, Rinaud, Rinaudo, Riva, Roasio, Rocche, Roch, Ruffino, Simondina, Tardivo, Tolosano, Varet, Viulan, Voli, Volpatto
Patron saint: St. Gratus (September 7th)
Sport centres and facilities: five-a-side football pitch, tennis and volleyball court (near the Town Hall); bocce court; downhill track (colletta area); children's playgrounds in the village and in hamlet Lemma; picnic area (hamlet Lemma S. Rocco area and hamlet Prasecco S. Sebastiano area)
Summer sports: hiking, mountain-biking, biking, horseback riding
Fairs: Chestnut and Mushroom Fair (first Sunday of October)
• Town Hall: via XII Luglio 2, tel. +39 0175.64101
• Post office: via Mazzini 90/b, tel. +39 0175.64104
• Bank: Banca Regionale Europea, via Mazzini 1/b, tel. +39 0175.64494
• Chemist's: Farmacia Bortolot, via Mazzini 88, tel. +39 0175.64374
• Tobacconist shop: Girello Elide Maria Tabaccheria, via Mazzini 60/d, tel. +39 0175.64523
• Public transport: Consorzio Grandabus, tel. +39 0175.478811, toll-free number  800.111.773, www.grandabus.it
• Market: Wednesday afternoon
Website: www.comune.rossana.cn.it
E-mail: info@comune.rossana.cn.it