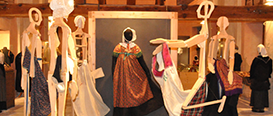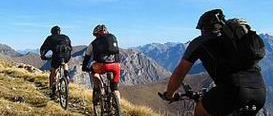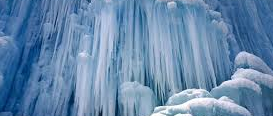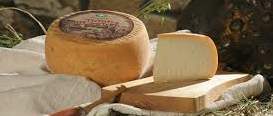 Rifreddo is a peaceful village in the lower Po Valley, spreading itself in a sunny amphitheatre on the slopes of Mombracco. The name of the village probably derives from the Rio Freddo, a creek that flows down Mombracco. Despite the chilly name (freddo means cold) the climate here is mild and temperate due to its well-situated location that has favoured agriculture for ages.
Rifreddo is proud of its thousand-year-old history. Among the many episodes that occurred here people especially remember the mighty Cistercian nunnery Santa Maria della Stella, founded in 1219 on the municipal territory by Agnese, daughter of Manfredi, Marquis of Saluzzo. These family bonds assured the area the protection of the Marquisat. In the course of the 15th century the convent decayed, as so many other monasteries, in consequence of financial mismanagement. In 1592 the nunnery was transferred to Saluzzo and remained so until in 1802 the religious orders in Piemont were abolished. Today the remains of the nunnery can still be seen at the east entrance of Rifreddo, incorporated in a farm house: the 13th century facade in Lombard style, with Lombard bands and rose window, the traces of a former triumphal portal, the remains of walls as well as of a corridor that most likely led from the church to the nunnery.
In a magnificent position, dominating the plain as well as the upper valley and Sanfront, the pilgrimage church Madonna del Devesio is situated in a forest of edible chestnut trees. According to the legend it was built in the place where the Virgin Mary with a star appeared before Agnese, the founder of the nunnery of Rifreddo. The church was restored in 1748 and today it is one of the most important buildings for local devotion.
The village's predominantly agricultural economy is proud of its important dairy and cheese production. Many varieties of cheese are produced here and among those the so-called Paglierina di Rifreddo is certainly worth the mention. It has a unique and intensive taste and connoisseurs recommend its immediate consumption.
Additional Informations
Elevation a.s.l.: 433 m
Market: on Tuesdays
Distance from Cuneo: 46 km
Villages and districts: Riva, Borghino, Ciotte, Rubatore, Riva Fruin, Canali, Devesio, Villa
Patron saint: Saint Louis
Services: pharmacy, post office, bank, library, picnic area at the Devesio
Summer sports: hiking, trekking, mountain biking
Town hall: +39 0175.260022