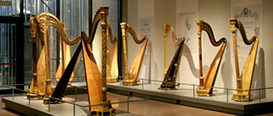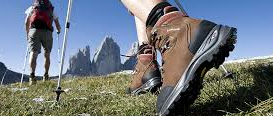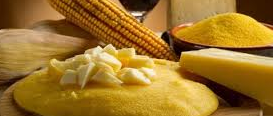 Pontechianale is the last municipality of the Varaita Valley, situated shortly before the French border. It consists of some hamlets and numerous small settlements, located upstream and downstream the artificial lake of Castello.
Under the rule of the bishops of Turin it was a fief of the Lords of Pont (12th century). It was then affiliated to Casteldelfino and Bellino forming the so-called Castellata, one of the Escartons (cantons) which constituted the Federation of Briançon. In 1713 it passed to the Savoy Kingdom and in 1743 it was the scenery of battles between the Savoys and the Franco-Spaniards.
In Chianale, a small gem of the upper valley that has been included to the circuit "I borghi più belli d'Italia" (the Prettiest Villages of Italy), we find the small church of Saint Anthony (see picture above). It is of Romanesque-Gothic origin and presents a magnificent steeple with a stepped gable and a cycle of frescoes brought to light in 2004, dating from the first half of the 15th century. An altar made of polychrome wood decorates the apse of the parish church of Saint Lawrence.
Pontechianale is both a summer and a winter resort, with good tourist and sports facilities.
On occasion of the saints' days local people can be admired in their traditional costumes; a splendid collection of them is on display in the Museum of costumes and of textile handicraft, housed in the rooms of the old Capuchin mission in Chianale.
The hamlets Castello and Villaretto are excellent starting points for hikes in the Alevè Forest and to its lakes Bagnour and Secco.
MUST-SEES:
– St. Anthony's church, hamlet Chianale;
– St. Lawrence's parish church, hamlet Chianale;
– backing oven in hamlet Forest (the only remaining communal oven, dating back to the end of the 15th century; near the oven there is a well);
– Museum of costumes and of textile handicraft, hamlet Chianale
Further Information
Altitude: 1400/3841 m
Hamlets: Castello, Chianale, Forest, Genzana, Maddalena, Rueite, Sellette, Villaretto
Patron saint: St. Mary Magdalene (July 22nd); other religious feasts: St. Lawrence's patronal feast, hamlet Chianale (August 10th)
Sport centres and facilities: five-a-side football pitch, tennis and volleyball court (hamlet Maddalena); rest area for campers; children's playground, picnic area (hamlet Maddalena)
Summer sports: hiking, mountain-biking, biking, rock climbing, horseback riding, windsurfing and canoeing, fishing
Winter sports: downhill skiing, ski mountaineering, snow-shoeing, ice climbing
Fairs: Ritorno dall'Alpe (cattle returning from the mountain pastures), second Sunday of September
• Town Hall: Fraz. Maddalena, tel. +39 0175.950174
• Tourist office: Piazza Santa Caterina (open in the summer)
• Red Cross: hamlet Maddalena 45, tel. +39 0175.950131
• Post office: hamlet Maddalena, tel. +39 0175.950179
• ATM
• Grocery and tobacconist shop: Mini Market Fr. Maddalena 49, tel. +39 0175.950176
• Public transport: Consorzio Grandabus, tel. +39 0175.478811, toll-free number  800.111.773, www.grandabus.it
• Market: Tuesday morning (only in summer
Website: www.comune.pontechianale.cn.it
E-mail: info@comune.pontechianale.cn.it