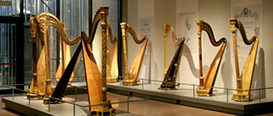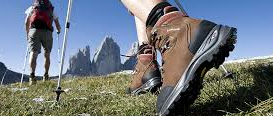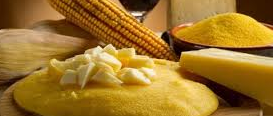 In this agricultural centre, surrounded by chestnut and deciduous forests, the delicious Tomin dal Mel, the distinctive cheese of the valley, is produced.
Sharing the fate of the Marquisate of Saluzzo Melle was given as a fief to varying liege lords, among which Bernabò Visconti. In 1601 it came under the rule of the Savoy family. In the 18th century it was divided up between the Paoletti of Tarantasca and the Roasenda families. The ruins of two castles are still present as well as a few remnants of medieval architecture in some houses of the village. The parish church of Saint John the Baptist was rebuilt in 1834 in neo-Baroque style.
Melle, home of the writer and drawer Tavio Cosio, is the ideal place to buy local products (bread, typical maize biscuits, officinal herbs, beer and of course the tomin).
MUST-SEES:
– Orselli house: building dating back to the first decades of the 16th century, characterized by architectural elegance and noteworthy soaring lines;
– Church of the Confraternity, called la Crusà, dating back to the end of the 17th century, housing the Mater Captivorum Shrine;
– St. John the Baptist's parish church;
– monumental chestnut: one of the 50 trees protected by the Piedmont Region, it exceeds 30 m in height;
– Shrine of the Madonna della Betulla: immersed in a birch forest, from which it takes its name (birch=betulla in Italian), it rises up at an altitude of 1168 m;
– fresco of the Holy Trinity, in via Vecchia Castellar, a work of the Biasacci brothers, late 15th century;
– fresco with the Madonna Enthroned, in via Tre Martiri, late 15th century.
Further information
Altitude: 683 m
Hamlets: Ballatori, Beoletti, Berri, Berti Aprico, Berti Opaco, Billiardi, Bodreri, Boscheri, Boschirolo, Botta, Bric, Cantone, Carona, Cavaliere, Chiabreri, Chiaronto, Chiesa Sant'Eusebio, Chiot, Cogno Comba, Cornaglia, Costanzo, Decostanzi, Enriotti, Fini, Fini Prato, Fonsasso, Fontanelle, Friddia, Giaccone, Giajme, Gianleure, Giuliani Aprico, Giuliano Opaco, Lirola, Lucchi, Marchetti, Mirot Aprico, Nerastra, Noru, Pantoisa, Perot Inferiore, Perot Superiore, Perotto Opaco, Prato, Rabirile, Re, Rolfi, Sartarie, Tacca, Valcurta, Villar
Patron saint: Saint John the Baptist (June 24th)
Religious feasts: "La Fuassa" (first Sunday after Pentecost), festival of Madonna della Betulla (second Sunday of May and September)
Sport centres and facilities: rest area for campers (on the provincial road); five-a-side football pitch, tennis and volleyball court (rest area for campers); bocce court (rest area for campers); children's playgrounds (rest area for campers and old school); picnic area (rest area for campers)
Summer sports: hiking, mountain-biking, biking, fishing
Winter sports: snow-shoeing
Fairs: walk on the paths of Melle (first Sunday of June), "Su per Melle" (fourth Sunday of June), "Toumin Eletric Music Festival" (third weekend of July), festival of "Toumin del Mel" (second Sunday of August), chestnut fair (fourth Sunday of October)
• Town Hall: Piazza Marconi 1, tel. +39 0175.978031
• Post office: via Carrera 3, tel. +39 0175.978038
• ATM
• Red Cross: via Tre Martiri 2, tel. +39 0175.97822
• Chemist's: Farmacia Dott. Balbo Silvio, via Tre Martiri 72/a, tel. +39 0175.978166
• Tobacconist shop:
Chiotti Gloriana, via Tre Martiri 17, tel. +39 0175.978034
Moraschini Elena, via Tre Martiri 70, tel. +39 0175.978015
• Public transport: Consorzio Grandabus, tel. +39 0175.478811, toll-free number  800.111.773, www.grandabus.it
• Market: Wednesday morning
Website: www.comune.melle.cn.it
E-mail: uffici@comune.melle.cn.it