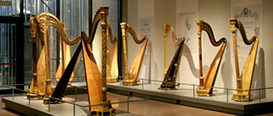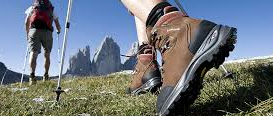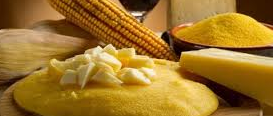 This municipality is situated on the left of the stream, surrounded by the first foothills of the Varaita valley. Here the provincial road starts its ascent towards the mountains.
Possession of the Bishop of Turin and a fief of the Lords of Verzuolo in the 10th century, in 1172 it fell under the rule of the Marquisate of Saluzzo, whose fate it shared. It passed to the Savoys in 1589 and then became the property of some noble families.
The municipality, home to traditional construction companies, hosts Lhi Mestres, a documentation center on the activity of
local bricklayers (who also moved to France, in particular to Paris where many inhabitats of Frassino emigrated) and on the
architecture of the middle valley.
MUST-SEES:
– St. Stephen's parish church;
– Shrine of Madonna degli Angeli;
– documentation center Lhi Mestres;
– ethnographical Museum "L'iero di Fredou di Pin Boubou" (in hamlet Grande, in summer only);
– adventure park in hamlet Charonto: the course develops in a rocky environment, at an altitude between 1010 and 1270 m, extending among woods, via ferratas, suspension bridges and other obstacles. It is an ideal alternative to spend a nice day of fun and adrenaline emotions, in contact with nature. Free access; please respect the rules and move cautiously. Compulsory equipment: mountain boots, helmet, safety belt, longe (kit available for rent at "Segnavia- Porta di Valle", Brossasco).

Further Information
Altitude: 752 m
Hamlets: A Valle, Bonino, Borgione, Bruna, Campo Forano, Campo Soprano, Cassiera, Cayre, Centrale, Chiaronto, Fasi, Garneri, Grande, Meira martin, Olivero, Peyracchia, Preit, Radice, San Maurizio, Saretto, Serre Inferiore, Serre Superiore, Seymandi, Torre, Vittone, Vittonetto
Patron saints: St. Stephen (December 26th), St. Roch (August 16th)
Sport centres and facilities: five-a-side football pitch, tennis and volleyball court; bocce court; children's playground (via V. Veneto); picnic area (Ponte Nuovo); rest area for campers (road to Varaita)
Summer sports: hiking, mountain-biking, biking, rock climbing (Rock Climbing Centre Cop de Rore), fishing (no kill zone), adventure park (hamlet Charonto)
Fairs: market of Occitan products (first Sunday of August)
• Town Hall: via San Rocco 4, tel. +39 0175.976926
• Unione Montana Valle Varaita: Piazza Marconi 5, tel.+39  0175.978318; Tourist office tel. +39 0175.978321
• Post office: via San Rocco 6, tel. +39 0175.976916
• Tobacconist shop: Eredi Danna, via Vittorio Veneto 30, tel. +39 0175.976921
• Public transport: Consorzio Grandabus, tel. +39 0175.478811, toll-free number  800.111.773, www.grandabus.it
• Market: Sunday mornig (from June to September)