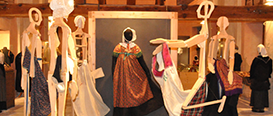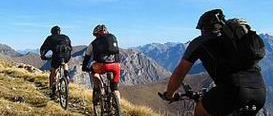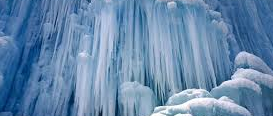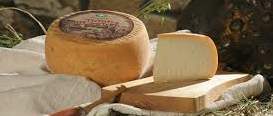 With an elevation from 1,100 up to 3,841 metres Crissolo is the highest municipality in the Po Valley and it is self-evident that it owes this distinction to the majestic peak of Monviso. Therefore the image of Crissolo is always closely connected with the legendary King of Stone.
Without doubt Crissolo is the most important tourist centre of the valley and downhill skiing has a long tradition here. In the 1950s one of the first winter sport resorts of the Province of Cuneo was founded here. In the summer of 1993 the ski lifts were constructed, propelling Crissolo to become an important ski resort.
On numerous high mountain trails back-country skiing is possible from January to June. The winter sport offer is completed by the in the meanwhile famous ice cascades, the cross-country skiing trails and the natural ice-skating rink at Villa.
But Crissolo does not only stand for sports. Its districts are tiny jewels of local architecture, while the restaurants offer Piedmontese specialties enriched by tasty varieties of the valley, like polenta (corn/maize porridge) with butter and cheese, trout fished in the Po River, king boletes, desserts made from edible chestnuts and the corn/maize flour cookies paste di meliga.
Talking about Crissolo one absolutely has to mention its pilgrimage church San Chiaffredo. According to local tradition this saint, a soldier of the Roman Empire and member of the Theban Legion, refused to accept the pagan belief and thus fled into the mountains to escape the persecution of Christians. Alas right here he is said to be discovered and martyred in 290 AD. Then, in 522 AD, the saint's tomb was found under miraculous circumstances and a small church was built there. When the number of pilgrims, alone or in groups, on their way to Crissolo steadily increased the pilgrimage church was built. Numerous votive paintings entirely covering the walls inside of the building testify to the great devotion that the population even nowadays still shows towards the saint.
Additional Informations
Elevation a.s.l.: 1318 m
Market: on Thursdays during the summer months
Distance from Cuneo: 76 km
Villages and districts: Bertolini, Borgo, Brich, Fenogli, Sagne, Serre, Serre Uberto, Villa-capoluogo.
Patron saint: Saint John the Baptist
Services: cash point/ATM, post office, pharmacy, library, seasonal tourist office
Summer sports: hiking, trekking, climbing crag, mountain biking
Winter sports: downhill ski runs, cross-country runs, ice-skating, back-country skiing, snow shoe hiking, ice climbing
Town hall: +39 0175.94902