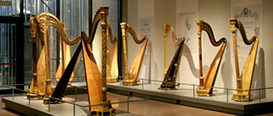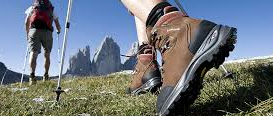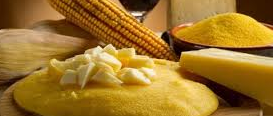 This agricultural centre and resort of the upper valley is situated in a hollow, where the valleys of Chianale and Bellino converge.
Known since the 10th century under the name of S. Eusebio, it was part of the cisalpine possessions of the Dauphiné of Vienne. In 1330 Humbert II, the last Dauphin, built a castle (Castrum Delphini), from which the village derived its new name when the population moved here (1431). In the 16th century it was profoundly plagued by religious conflicts during the infiltration of the Waldensians. Later, the Savoys defeated the French in 1628 during the war of the Monferrato succession. With the Treaty of Utrecht (1713) Casteldelfino was annexed to the Kingdom of Sardinia and in 1743 it was the scene for bloody battles between Piedmontese and Franco-Spaniards.
Only ruins of the castle remain; below them there is the chapel of Saint Eusebius featuring a steeple with stepped gable (14th century). At the entrance of the village a quadrangular tower flanks the parish church, dedicated to Saint Margaret.
The typical alpine economy is based on stock-breeding and forestry. With its beautiful panoramic position and its elevation Casteldelfino is an ideal starting point for hikes, especially to the Alevè Forest, and for ascents up the mountains Monviso, Pelvo and Salsa.
MUST-SEES:
– ethnographical museum "Ier a la vilo";
– St. Margaret's parish church;
– visitors' centre of the Alevè forest;
– documentation centre "I Santi del Popolo" (the People's Saints);
– open air museum of sacred art "I Santi del Popolo" (the People's Saints)
Further Information
Altitude: 1296 m
Hamlets: Alboin, Bertines, Caldane, Torrette
Patron saint: Saint Margaret (first Sunday of July)
Sport centres and facilities: bocce court; children's playground (Ibac); picnic area (Ibac and Torrette)
Summer sports: hiking, mountain-biking, biking, rock climbing, fishing
Winter sports: cross-country skiing, ski mountaineering, snow-shoeing, ice climbing
Fairs: "Lou Fantome" (1st January, hamlet Torrette), feast of Madonna del Te' Nou (first Monday of August, hamlet Torrette), Fair of Honey and officinal herbs (third Sunday of August),
Fiero di Son Martin
– livestock fair (third weekend of October)
• Town Hall: Piazza Municipio 2, tel. +39 0175.95126
• Post office: via Pontechianale 37, tel. +39 0175.95121
• Tobacconist shop: Rocchietta Maurizio, via Circonvallazione 6, tel. +39 0175.95146
• Public transport: Consorzio Grandabus, tel. +39 0175.478811, toll-free number  800.111.773, www.grandabus.it
• Market: Thursday morning
Website: www.comune.casteldelfino.cn.it
E-mail: comune.casteldelfino@multiwire.net