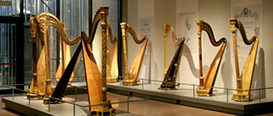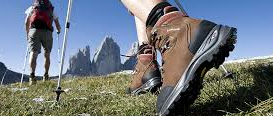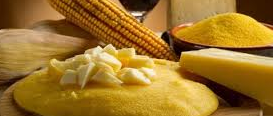 The village of Brossasco lies on the left side of the Varaita river, at the foot of the green hills (Bric Monforte, 1015 m and San Bernardo, 1419 m) that form the watershed with the upper Po Valley.
Erstwhile in possession of the bishops of Turin, who gave it as a fief to the Marquises of Busca, it came under the rule of the Marquisate of Saluzzo in 1160. Passing to the Savoys in 1601 it was given as a fief to the Counts of Montauban and subsequently to the Marquises of Porporato.
The parish church of Saint Andrew, built in 1406, preserves a precious portal of Gothic origin. The steeple dates from the same period but it was restored later. Noteworthy are also the chapel of Saint Roch, with its frescoes dating from the first half of the 16th century, and the chapel of Saint Sebastian, on the other side of the village. In the hamlet Gilba Superiore, in the church of Saint Sixtus, a stone ciborium from 1590 is preserved.
Brossasco is the centre of wood handicraft. The Porta di Valle is located here, a kind of "welcome" to all the tourists, where they can buy mountain maps and guides, taste and purchase typical products, rent sports gear, refresh themselves and obtain information.
MUST-SEES:
– the medieval core (traces of the city walls, orthogonal layout of the streets, big portals of some houses, access gate to the fortified core in the current via Marconi);
– the municipal coat of arms (memory of the Saracen invasions in the 10th century);
– Saint Andrew's parish church;
– Saint Roch's chapel;
– wood museum
Further Information
Altitude: 606 m
Hamlets: Baracche, Barra, Bastoneri, Bianchi, Bruna, Caiot Inferiore, Caiot Superiore, Canova, Cascinot, Castello, Chiabotto, Chiabrandi, Chiot, Colletto, Colombero, Costabella, Demaria, Dovetta Inferiore, Dovetta Superiore, Faggeri, Gianmarch, Masueria, Papa, Paris, Piano, Picchi Inferiore, Picchi Superiore, Pradoniere, San Giacomo, San Mauro, San Sisto, Saretto, Sasia, Sibona, Spagnoli, Treniere, Vacot, Valla, Varetto
Patron saint: Saint Andrew (November 30th) – Saint's feast: first Sunday of August (Madonna della neve)
Sport centres and facilities: soccer field (provincial road), volleyball court (municipal gym), bocce court, children's playground (Via Castello), picnic area (Il Tiglieto, via Melle)
Summer sports: mountain-biking, biking
Fairs: April 25th and May 1st Wood & Handcraft Fair• Town Hall: Piazza C. Chiari, tel. +39 0175.68103
• Tourist office: Segnavia, via Provinciale, tel. +39 0175.689629, www.segnavia.piemonte.it, opening hours: Tuesdays-Sundays 7 a.m.-7 p.m.
• Post office: via Roma 13, tel. +39 0175.68107
• Banks:
UBI Banca Regionale Europea S.p.A., via Roma 11/a, tel. +39 0175.68406
Cassa di Risparmio di Saluzzo S.p.A., piazza della Libertà 9, tel. +39 0175.689024
• ATM
• Chemist's: Farmacia Roggero Mariangela, piazza della Libertà 7, tel. +39 0175.68260
• Tobacconist shop: Equilibri di Cucchietti Luisa, via Roma 15, tel. +39 0175.689013
• Public transport: Consorzio Grandabus, tel. +39 0175.478811, toll-free number 800.111.773, www.grandabus.it
• Market: Wednesday morning