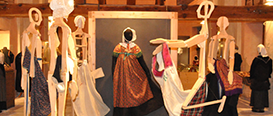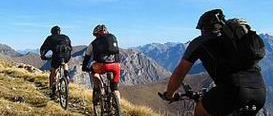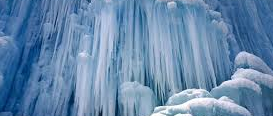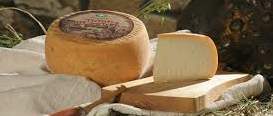 The municipality of Bagnolo Piemonte belongs to the Province of Cuneo and is situated close to the border of the Province of Turin. The town consists of the main part, stretched out in the plain, and a hilly area at the feet of such mountains as Punta Ostanetta (2,375 m) and Monte Frioland (2,720 m).
The population dedicates itself to agriculture and fruit cultivation. Furthermore, quarrying the precious "Bagnolo Stone" has long been a major activity and in fact everything here revolves around the stone: the numerous workshops along the access roads to the town, the mighty storage areas for the blocks of stone, the stone masons, the "lose" – slabs for roofs, the Malingri Castle or also more recent works like the covered market, the church Assunta di Montoso and the new town hall, designed by the local architect Aimaro Oreglia d'Isola, who has chosen the stone as the crucial element in his works famous world-wide.
From an artistic and cultural point of view the parish church San Pietro in Vincoli merits a visit. It was designed by the engineer Porta in neo-Gothic style and consecrated in 1894. In front of it rises the impressive Romanesque-Gothic steeple, the last remains of the ancient church San Pietro dei Canonici di Oulx that was demolished in 1893.
In Villar soars one of the oldest and most interesting castles of the hills, dating back to the 12th century. In 1496 it entered into possession of the Counts Malingri, the town's seigniors. Recently it has been restored and it is surrounded by an untouched and beautiful landscape. At the foot of the castle, imbedded in a park with trees over a hundred years old, lies a palazzo, the Malingri's actual residential palace.
In the district Villaretto the ancient church has been replaced by the parish church San Giovanni Evangelista from the 19th century. Inside the church are numerous frescos by Giovanni Borgna as well as two paintings showing Saint Anthony the Abbot and Christ on the Cross.
Bagnolo is also known for the monastery Pra'd Mill. A few years ago a group of Cistercian monks from the French Lérins Abbey started settling on the inaccessible hills of the Infernotto in the district Pra'd Mill at the ruins of an ancient castlas and some decayed stone houses that in the past had already been used by pilgrims on their way to the pilgrimage church San Chiaffredo in Crissolo. Right here a monastery was built creating an interesting place where one could listen to the silence and (re)discover oneself.
Bagnolo Piemonte can also be an ideal place for sport fans, especially in winter. Just a few kilometres off Montoso, in the district Rucas, a recently created skiing area is situated on the ridge between the Pellice Valley and the Po Valley.
Additional Informations
Elevation a.s.l.: 365 m
Market: on Wednesdays
Distance from Cuneo: 55 km
Villages and districts: Airali, Baglio, Freilia, Montoso, Morelli, Olmetto, Parisia, Pilone del Piovale, Raso, Ruà di Rio, Rucas, San Grato, Torre dei Gossi, Villaretto, Villar
Patron saint: Saint Peter in Chains
Services: pharmacy, post office, bank, cash point/ATM, library
Summer sports: hiking, trekking, mountain biking, cycling
Winter sports: alpine skiing in the district Rucas, back-country skiing, snow shoe hiking
Town hall: +39 0175.391121