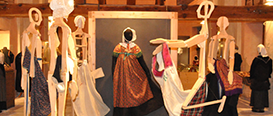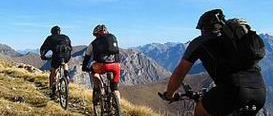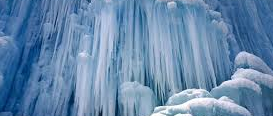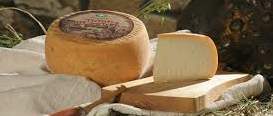 GOLF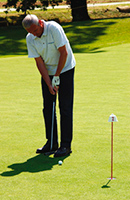 The green landscape of these mountains hosts the by now renowned Circolo Golf Castellar, a centre that allows for experts and beginners to play in a totally relaxed atmosphere and to enjoy the majestic alpine scenery. The links consists of a driving range, a pitching green, a putting green and a snack bar. The 9 holes are laid out along a 3,070 m course, attentive towards the environment and the landscape, with two par 5 holes and the remaining holes par 3 and par 4 with a total par 36.
GOLF CLUB CASTELLAR
via Morra, 8 bis
12030 CASTELLAR (CN)
tel. 0175.055227/8
fax 0175.055230
email info@golfcastellar.it
Website: www.golfcastellar.it
FLYING

Due to its particular lay the Po Valley is a territory that is highly suitable for flying.
Much sought after is the jumping-off point on the panoramic plateau of Pian Munè above Paesana, with landing in the vicinity of the district Morena close to the provincial road that runs up the valley.
The district Montoso, situated in the municipality of Bagnolo Piemonte, is also an interesting jumping-off point.
The airfield Aviosuperficie Cascina Valentino, a centre for gliding and sightseeing flights, is situated in the plain of Envie.
For additional information: Aviosuperficie Cascina Velentino – Associazione Volovelistica Alpi Graie, via Valentino 4 – Envie. Tel. 0175.278685
SPELEOLOGY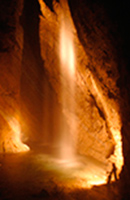 Grotta di Rio Martino (Crissolo)
20 minutes from "La Spiaggia".
The visit is recommended in the period from May to October, accompanied by experts and with equipment.
During the summer period thematic excursions for individuals or groups are organised.
For information: tel. 0175.940131 tourist information of Crissolo
HORSE RIDING
Azienda agrituristica Cascina Nuova
via Soleabò, 27 – BARGE
tel. 0175.30132
Website: www.agriturismocascinanuova.com
La Manada de Caballos
via Chiappere, 5 – BARGE
tel. 346.0422980
sito web: www.manadadecaballos.it
Agriturismo Il Bardo
via Martiniana Po 5, fraz. San Martino – REVELLO
tel. 338.8275593
sito web: www.ilbardo.eu
WATER SPORTS
Rafting
Easy descent on the Po River in the part below Staffarda (Revello).
For information: KE RAFTING tel. 0172.715455,
cell phone 348.7269863/349.8541217,
website www.kerafting.it
Municipal swimming pool Paesana (outdoor pools in summer)
Two pools, one reserved for minors under age 7, green area and snack bar
Opening hours: opened every day during the summer from 9 am to 7 pm.
For information: 0175.987433 or 347.3820082.